AutoVEI news
---
---
New software v5.3

New software version 5.3 released from 2017-11-08.

What's new:

* MCM2.1 (2017) read/write is now supported. (License MCM2.1).
* ACM2.1 (2017) read/write is now supported. (License ACM2.1).
* Change "SPEED LIMIT" on MP4 (License EXTRA). NEW free function!!!
* Paring MS 6.x and FFR. NEW free function!!!
* Made connect more clear: before CONNECT user choose a type of connection (OBD/DC/BSL)
* Shown "PLD type" for dump search on http://autovei.com/en/dump NEW and FREE!!!
* DAS password via DC for MR is available now
* Internal bugs fixed

To use this new version required to have VEI V4/V5 and valid Update and Support subscription.

Download here

---
YouTube channel
How to read/write ADM?
How to change a speed limit on ADM (KAMAZ)?
How to read/write a FLASH and EEPROM from ACM2.1 (2017)?
How to read/write a FLASH and EEPROM from MCM2.1 (2017)?
How to read/write Mercedes MR PLD FLASH, EEPROM?
MR with firmware: 23F, 24C, 25B, 26x. How to read/write Flash and EEPROM?
How to disable AdBlue by rewriting a FLASH memory?
How to read/write MAN FFR Flash, EEPROM?
MERCEDES ACTROS Downgrade to EURO3?
---
Tru
ck Explorer Revolution kit

A new Truck Explorer kit: REVOLUTION.

More licenses, more functions, less price!!


More >>>
---
Vehicle Explorer Interface V5 with WiFi

A new generation of Vehicle Explorer Interface V5 with WiFi is now with a new kits: PRO17, Standard, Locksmith and Chiptuning.

Now you could choose one of three ways:

1. Connect directly from laptop to VEI by WiFi connection.
2. Connect to VEI thru your WiFi router.
3. Connect by USB.


---
DirectConnect 2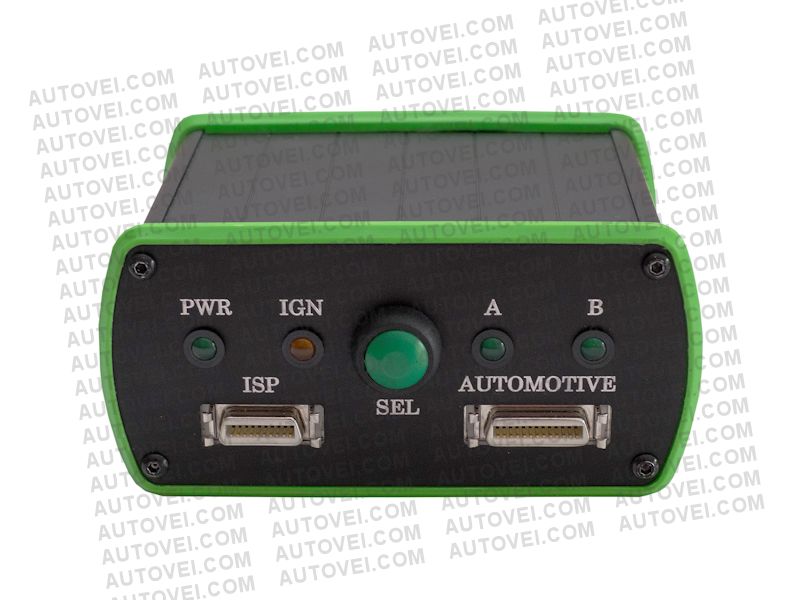 A new generation DirectConnect BOX (DC2) for different vehicle control modules programming without complete vehicle system.

ISP helps Read & Write unknown or damaged firmware from vehicle control units.

BSL mode, TriCore BL mode, Motorola BKG mode, NEC serial BL ready.

More >>>
---
License 2014+
Needed for access firmware versions:
23F, 24C, 25B
from the 2014 year.
Is needed for Truck Explorer to work with Continental PLD without an external flash, MCU XC2287 secured microprocessor.
More >>>
---
New Vehicle Explorer Interface

New Vehicle Explorer Interface build in metallic case.
Aluminum enclosure with USB connector safe lock protects your device from destructive mechanical effects;

SAE-J1708 added;

MUX (multiplexor build in) – no need for additional OBD to OBD cables anymore;

Internal memory changed to 8Gb. It help to save more data and log information for a long time;

VEI works under 2nd Cloud system generation, what helps end user and support team to fix all technically licensed problems faster.
About Truck Explorer
---
Truck Explorer - unique tool on the market for special operations on Mercedes, MAN, MAZ, CLASS trucks and buses. It allows to read/write memory, make IMMO OFF in FR and MR, program new keys for MB and MAN, calculate VeDoc (X1, X2, X8) and FDOK (XT, XN) access codes. All operations are done via OBD2 and offline, no internet connection required. MB Truck Explorer software no more supported.

PSA Explorer
---
PSA Explorer is a solution on the market for programming Peugeot and Citroen immobilizer keys without knowledge of car's PIN code. All operations are easy to use and are done via OBD connector.
Features:
PIN reading - this function extracts PIN necessary for immobilizer key programming directly from car's BSI module via OBD. No more disassembly works, no more soldering, no need for dealer server! Fast and safe operation, just plug the device into OBD and press the button.
Keys programming - when PIN is already known, up to 5 keys/remote controls can be programmed for the car.
A user interfaces in multiple languages.
Automatic updates via the Internet.
Tags:
Citroen Peugeot PIN reader; Citroen PIN from VIN; Peugeot & Citroen Immobiliser code calculator; Immobilizer PIN Code for Peugeot & Citroen models; Peugeot Vin to Pin; Citroen VIN to PIN