AutoVEI news
---
---
About Truck Explorer
®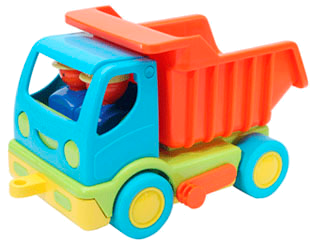 Truck Explorer® - is the unique worldwide leading solution for special operations on Mercedes, MAN, IVECO, Freightliner, BharatBenz, Mitsubishi Fuso, Foton, Tadano, Grove, MAZ, KAMAZ, CLAAS, BELL, PONSSE, UNIMOG, Western Star, Detroit Diesel, VW and other trucks and buses.
VEI device enables you to read/write full memory (FLASH / EEPROM) of ECU, clone ECU, make IMMO OFF, program new keys, change speed / torque limit, calculate access codes (VeDoc (X1, X2, X8), FDOK (XT, XN), DAS password) in a time and cost efficient manner.
Chiptuning, Immobilizer OFF, Deactivate DTCs by ECU. ECU Cloning without soldering. Operations can be done via OBD2 or by direct connection (see
DirectConnect 2U tool
), as well.
All licenses are lifetime. The VEI device will work all the time. With the annual Update/support subscription, you will get our support and updates, as well as get special offers and gifts from us. Valid subscription is required in order to purchase additional licenses.
Some operations have a cost in
tokens
. Tokens are used offline, and must be purchased in advance.
Read more
Supported ECU of a trucks: MR (PLD), MR2, MCM, MCM2, MCM2.1, ACM2, ACM2.1, ACM2.2, TCM, EIS, FR, CPC, CPC3, CPC3Evo, CPC4, ADM3, GS2; EBS3, EBS4, FFR, PTM, EDC7C32, EDC17CV42, EDC7UC31, EDC17CV41, VCM2, VCM3, COO7 and other.
We want you to be happy with your investment, so please read carefully or
ask us
about operations for each ECU before making purchase.
---
New Truck Explorer 2022 kits

New kits with latest functions and software are released from 2022 February 1st.
All list you could find here
---
EBS3 and EBS4 read/write Flash/Eeprom
License for read/write Flash and EEPROM of Wabco EBS3 and EBS4 in JTAG mode.
Electronic Braking System (EBS).
---
MCM2.1 HW:D4 read/write Flash/Eeprom

Proud to inform!
MCM2.1 (hardware version D4) Flash and Eeprom could be read and written from 2021-05-20!
All Mercedes trucks with MCM2.1 D4 could be flashed now!
For this time, you need to open MCM and unlock in BSL mode.
---
Lost keys on SFTP (Mercedes EURO6, MP4).

Easy process for Unpair/Pair TCM with EIS, Unpair/Pair MCM with EIS.

Description of optical key programming on a Mercedes SFTP truck

More about License SFTP KEYS...

---
SFTP (MP4, EURO6) read/write by OBD

Finally, we have released licenses for all MCM and ACM versions read/write by OBD. The process takes about 5 minutes. Needed only VEI connection to the truck OBD and additional licenses:

License MCM2.1 OBD
License MCM2 OBD
License MCM OBD
License ACM2.1 OBD
License ACM2 OBD

MCM2.1 HW:D4 hardware already supported!

---
YouTube channel
All video are Here
How to read PTM flash/eeprom
How to read CPC3 flash/eeprom
How to read/write ADM?
How to change a speed limit on Mercedes EURO6?
How to change a speed limit on ADM (KAMAZ)?
How to read/write a FLASH and EEPROM from ACM2.1 (2017)?
How to read/write a FLASH and EEPROM from MCM2.1 (2017)?
How to read/write Mercedes MR PLD FLASH, EEPROM?
MR with firmware: 23F, 24C, 25B, 30C, 30D. How to read/write Flash and EEPROM?
How to disable AdBlue by rewriting a FLASH memory?
How to read/write MAN FFR Flash, EEPROM?
How to disable AdBlue (downgrade to EURO3)?
---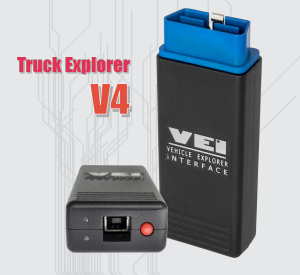 Truck Explorer V4 kit
Truck Explorer V4 kit has main operations for Mercedes and MAN trucks.
All licenses at 2018/10 year state status.
Software
version 5.9.
VEI V4 device does not have the WIFI mode, works only via USB.
VEI V4 supports DC, DC2, DC2M. Not supported with DC2U. DC2 and DC2M no longer in stock.
Truck Explorer V4 kit does not get any updates, but could be upgraded to V6 until 2022-01-01. For conditions, please contact our sales managers.
You will find the licenses that are already included and licenses available to add additionally by the link below.
All additional licenses could be added for the standard prices.
More info
---
Vehicle Explorer Interface V6 with WiFi
Vehicle Explorer Interface

®

(VEI®) build in a metallic aluminium case.
Aluminum enclosure with USB connector safe lock protects your device from destructive mechanical effects;
SAE-J1708 added;
MUX (multiplexor build in) – no need for additional OBD to OBD cables anymore;
Internal memory changed to 8Gb. It helps to save more data and log information for a long time;
VEI works under 2nd Cloud system generation, what helps end user and support team to fix all technical problems faster.
Now you could choose one of three ways how to connect:
1. Connect directly from laptop to VEI
®
by WiFi connection.
2. Connect to VEI thru your WiFi router.
3. Connect by USB.